Camino de Santiago sketch maps
Back in October in Montréal I finished my term on the NACIS board of directors at the annual conference. (Side note: see video of the conference talks!) Tanya Buckingham (recent NACIS executive director, current candidate for local office) has always kindly handed out thank-you gifts to people who help with the meeting; this time it was a lovely "Maps" notebook, in which I've vowed to work on hand-drawn cartography skills.
The pages are mostly empty still, but they've got a handful of sketches mapping a summer highlight: walking the Camino de Santiago in Spain with my dad and sister.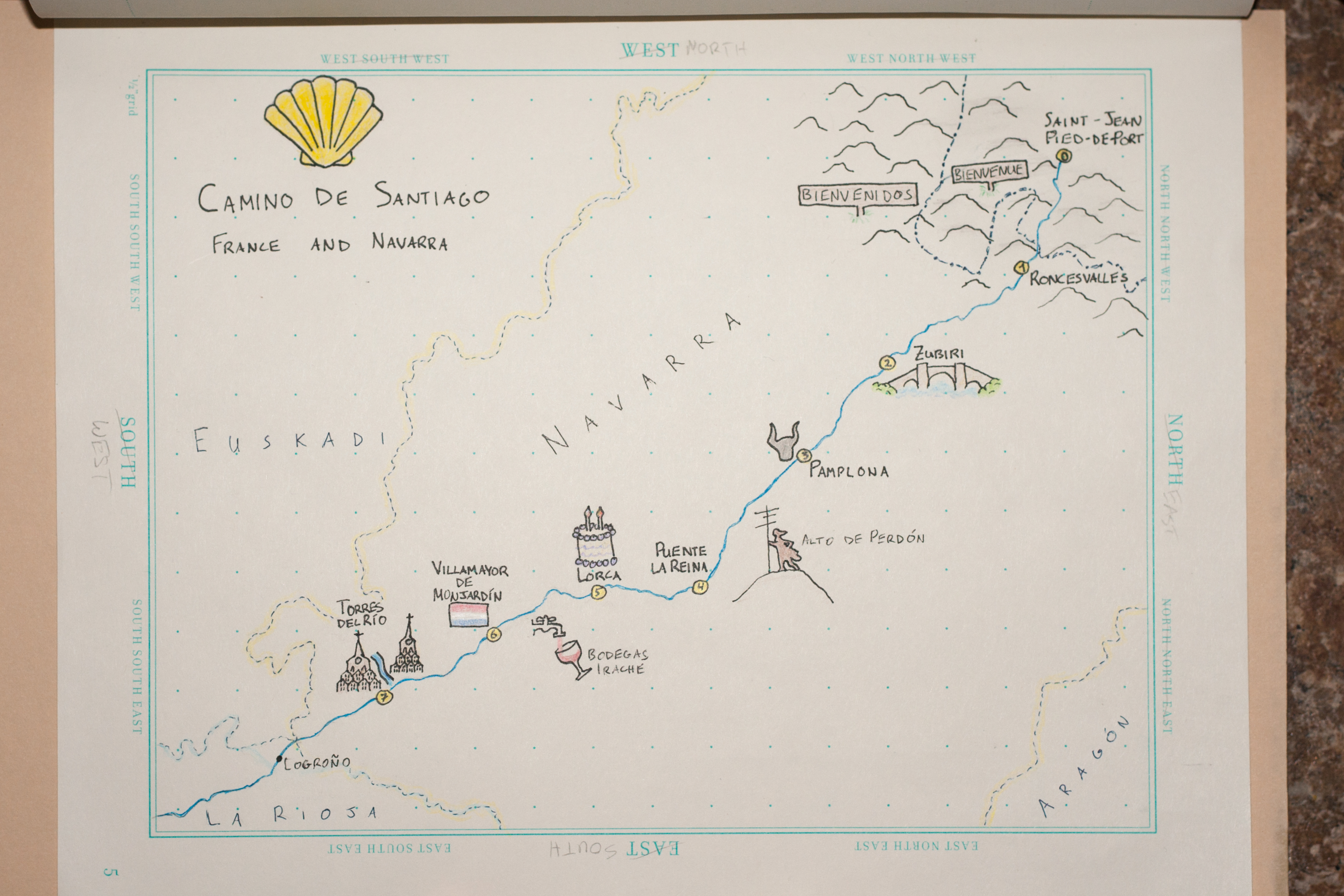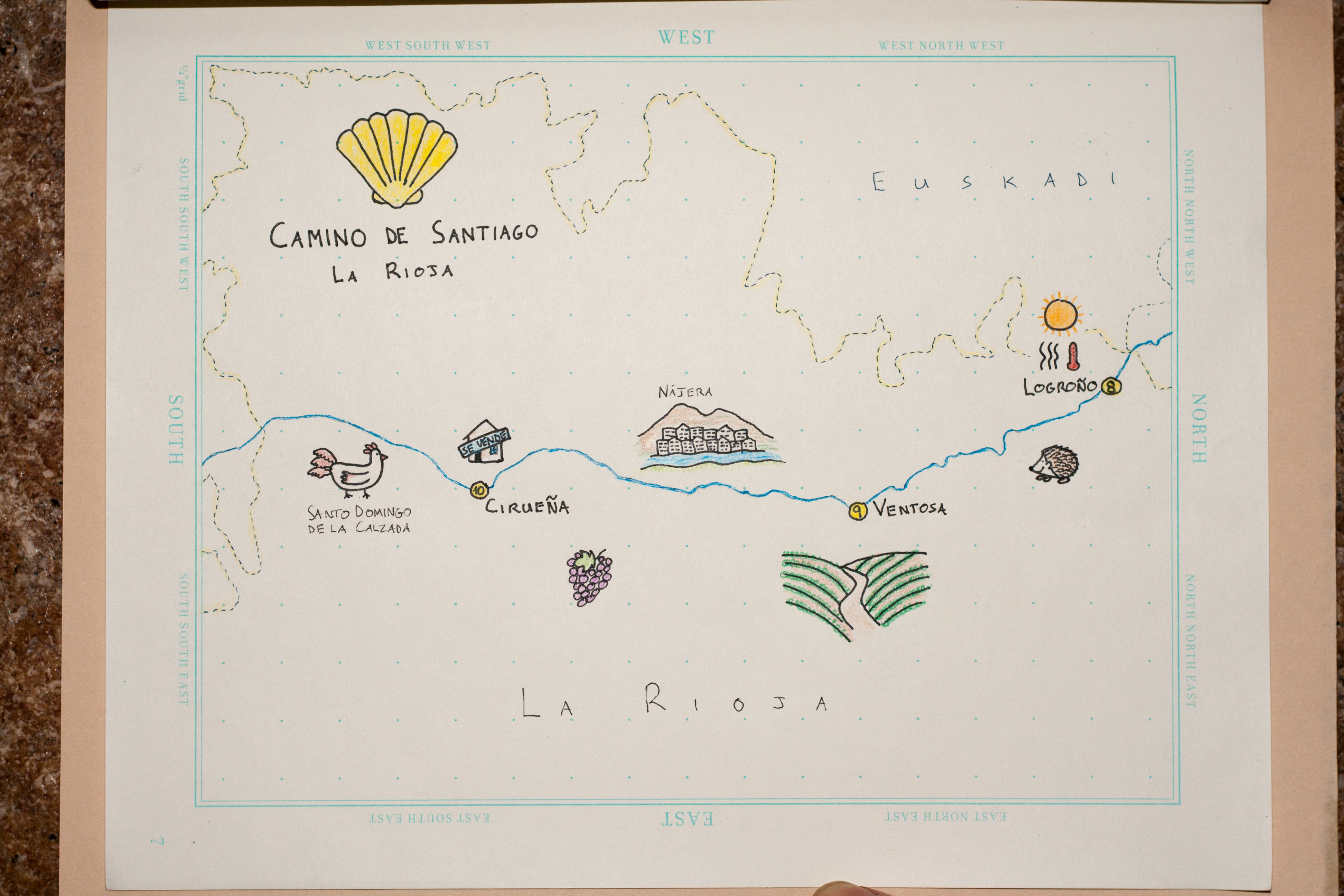 These maps went into a commemorative photo book that we put together as a Christmas gift to my dad. My sister had done this walk before, in 2012, and sparked an interest in my dad of "some day" doing it, which became "now" before time grew too unkind to one's ability to walk 800 kilometers. Walking long distances day after day was a lot harder than expected despite my fairly frequent strenuous hiking near home (my feet didn't stop hurting for a few more months), and my dad especially endured a lot of aches and pains, but he never quit or even took a day off, impressing fellow peregrinos we met along the way. 38 days after departing Saint-Jean-Pied-de-Port in France, we arrived in Santiago de Compostela.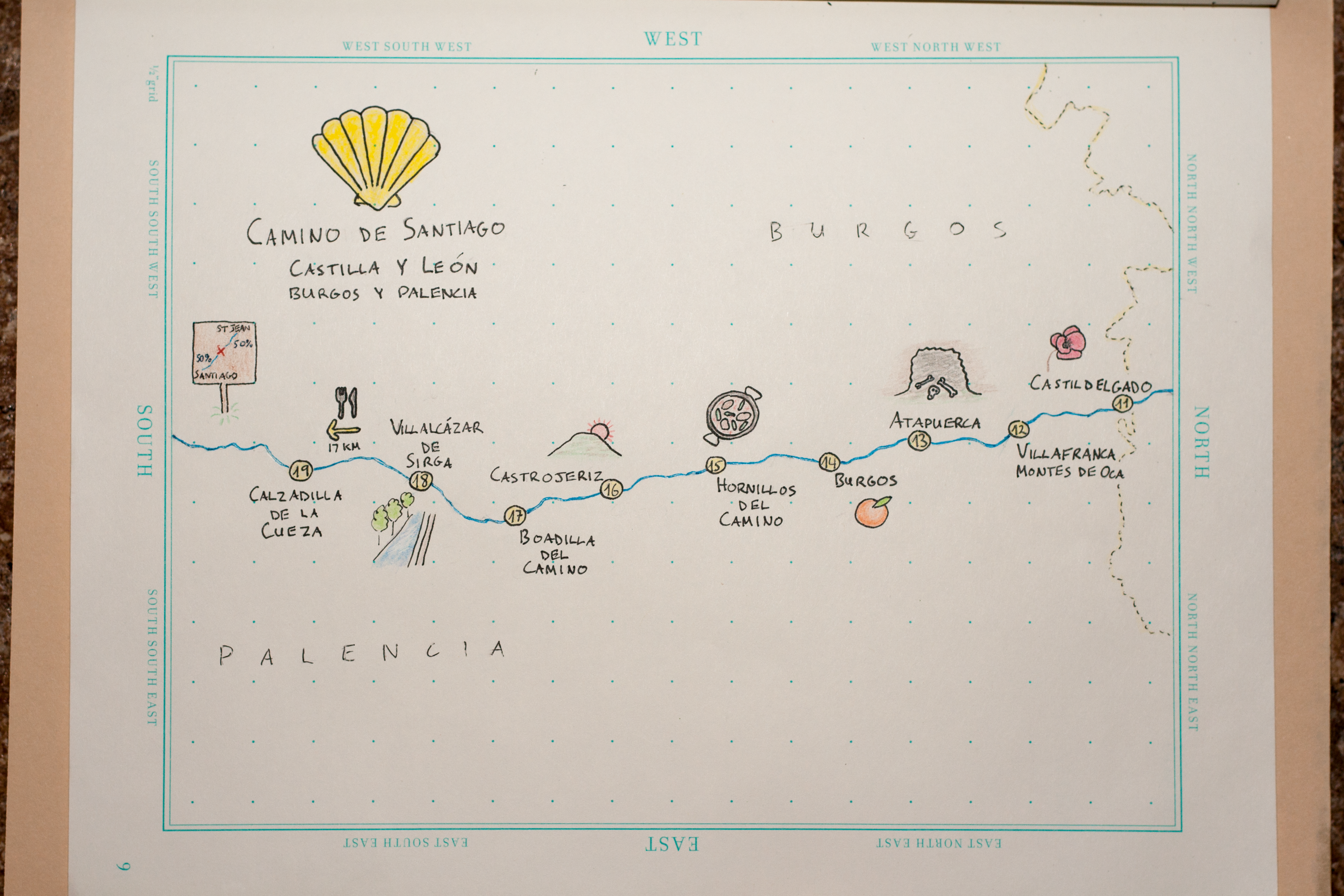 People walk the Camino for a variety of reasons: from making the traditional Catholic pilgrimage, to escaping stress at home, to tourism. We didn't exactly set out with any grand purpose, but with weeks of walking, often in quiet solitude, one starts earning that "spiritual" checkbox on the form that's filled out at the end. For me, the trek is most meaningful for the family experience, but the geographer in me had a pretty good time, too.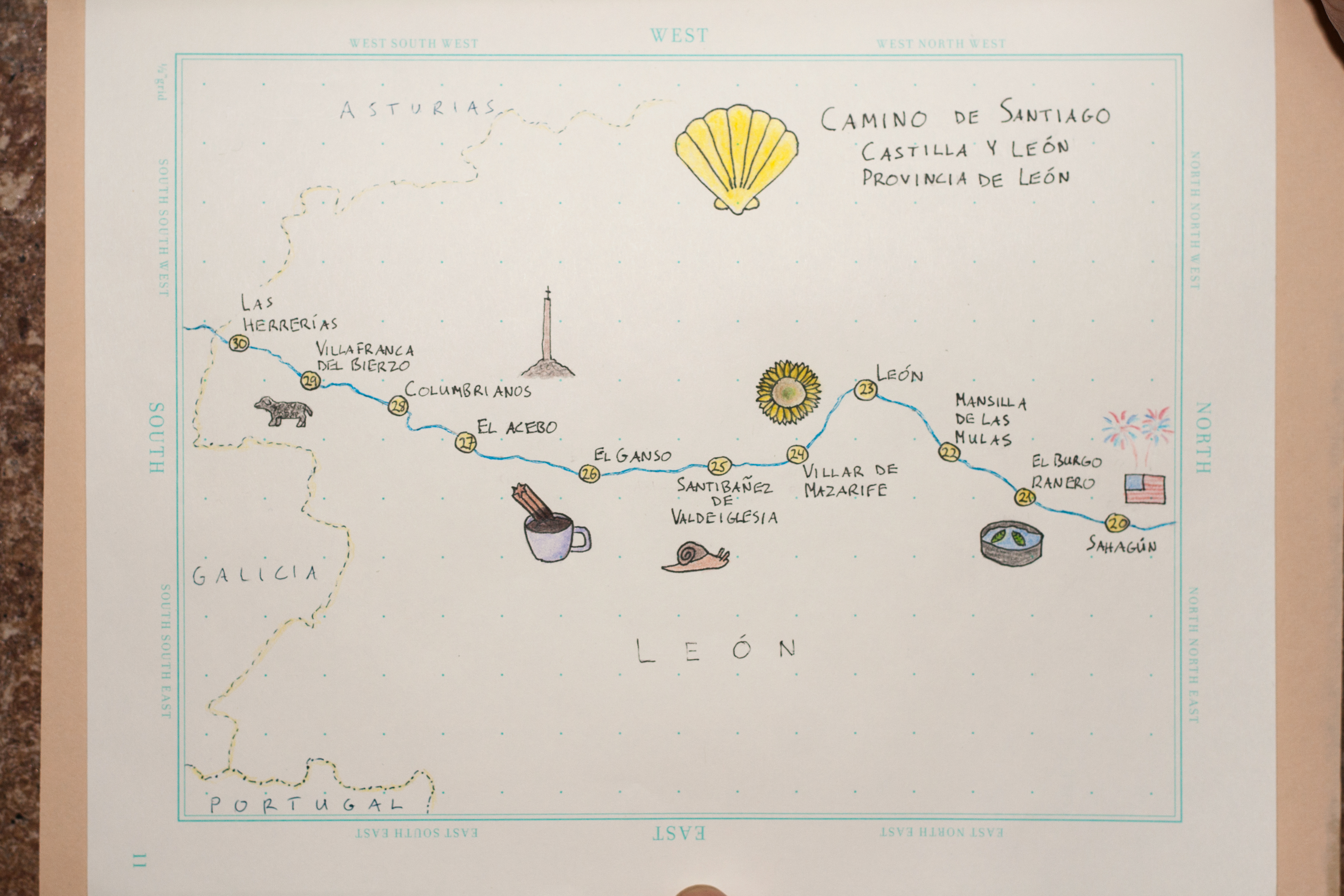 Not to be a preachy "stop and smell the roses" guy, but it's true that especially in the day of GPS-enabled navigation, we don't often get to know the places we move through. Nothing beats endless, slow walking for contemplating your environment. We became well-versed in the cereal crops of northern Spain; we really saw every tree and rock (i.e., shade and rest); we took in the cultural landscape (architecture, people, food etc.) at the pace it deserves.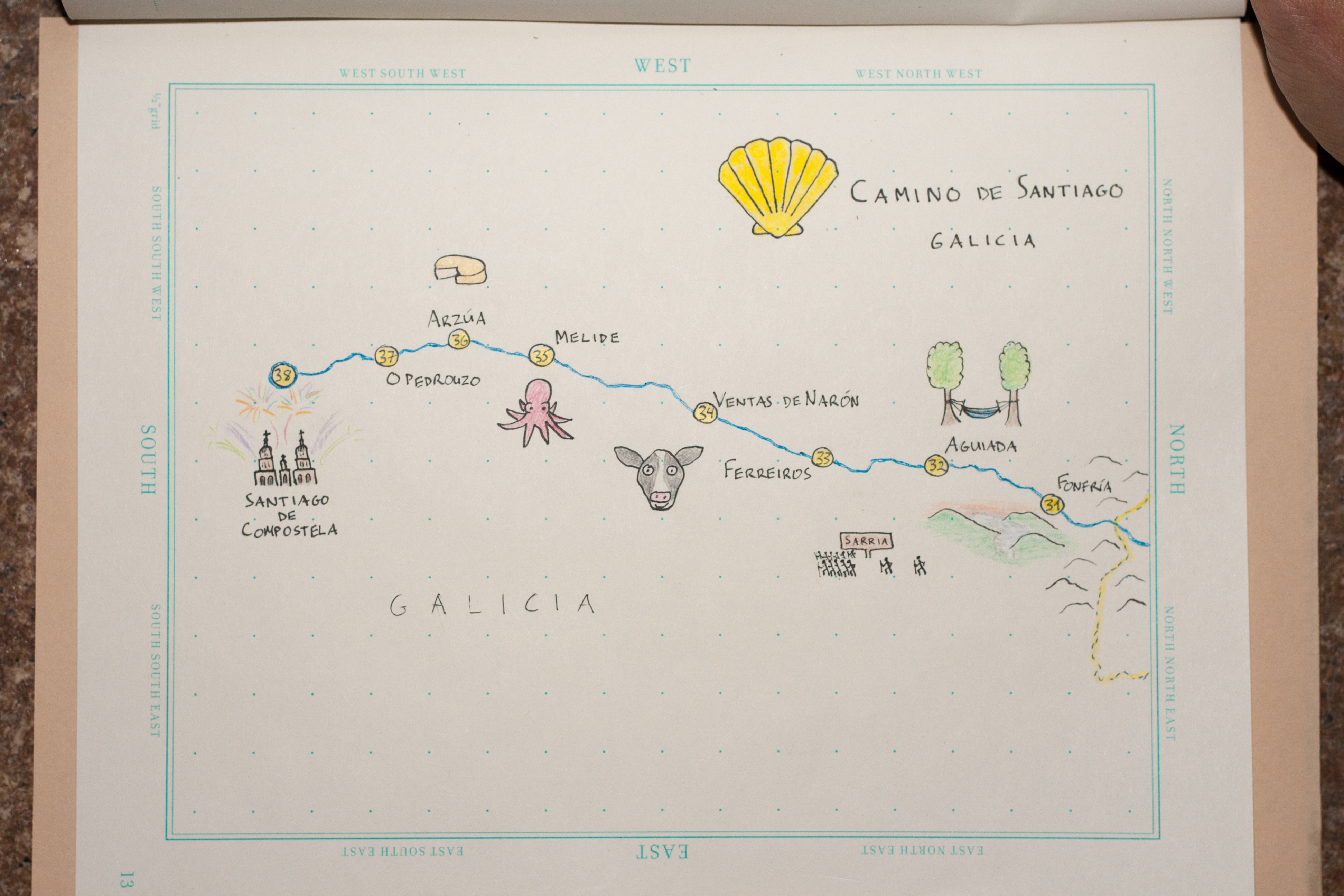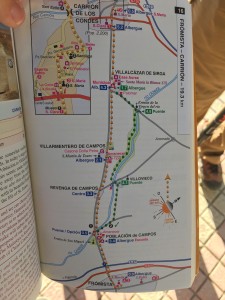 We used good ol' paper maps more than I ever do these days, two of them living in the outer side pocket of my backpack, within easy reach. We mostly disabled mobile data for the trip (expensive!), and although I often downloaded a few days' worth of area on Google Maps when we had evening wifi, it was a lot easier to plan out each day's walk and breaks using printed maps. Mostly these weren't for navigating the path, as the Camino Francés is generally very well marked, but for deciding distances and routes (when there was an option).
I drew five maps, divided up by the regions we passed through. They simply show the route of the Camino with our daily stops, along with little sketches of things we saw along the way: landscapes, foods, landmarks, and a few things peculiar to our personal experiences. It's a pretty gentle way into hand-drawn mapping, mostly being a few lines on top of the notebook's helpful grid. (The pages also have nice north/south/east/west labels, but I had to ignore them and turn things sideways.) It's nothing fancy, but it's progress for my map-drawing and tiny sketch-drawing abilities, which are generally somewhere below kindergarten level.
I could go on and on with like a million photos from the trip, but I'm mostly here to show the carto-mementos. To anyone who may be doing the walk sometime: ¡buen camino!